Improve your home's aestethic appeal
Many design trends inevitably come and go with time. However, fireplaces are certainly a timeless home feature. Many people absolutely love the idea of having a fireplace in their home but do not like the idea of having an ugly and outdated eye-sore in their home. Your fireplace should match the overall design of your home, if it does not, you may want to consider a fireplace remodel!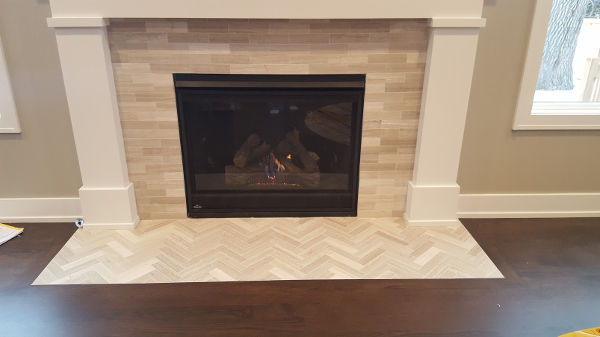 Even the simplest upgrades with mantel and surround updates can make a huge difference in the aesthetic appeal of your home. There are a plethora of options to choose from. From matching a modern or traditional home design, or anything in between, you can ask the fireplace remodel experts at Woodstone Flooring.
Improve the resale value of your home
Fireplaces are surprisingly one of the top home features that are mentioned the most in 'for sale' listings. In fact, fireplaces beat out other popular must-have home features such as natural stone countertops, hardwood floors, and stainless steel appliances. Since fireplaces are such an incredibly desirable feature, it is almost essential to have one in your home. A fireplace is a perfect way to increase the resale value of a home and you will more than likely make the sale faster than if you did not have a fireplace at all.