Bathroom Remodeling in the north Suburbs of Chicago
Tile Experts Serving Glenview, Northbrook, Des Plaines, Niles, Park Ridge, Morton Grove, Northfield, Wilmette, and surrounding Areas.
Trust Wood Stone Flooring to get your bathroom remodeling done right. We provide a wide range of services including shower design and remodeling. We're the only company you need to call for a complete bathroom makeover. We repair, replace, install components, and redesign residential bathrooms.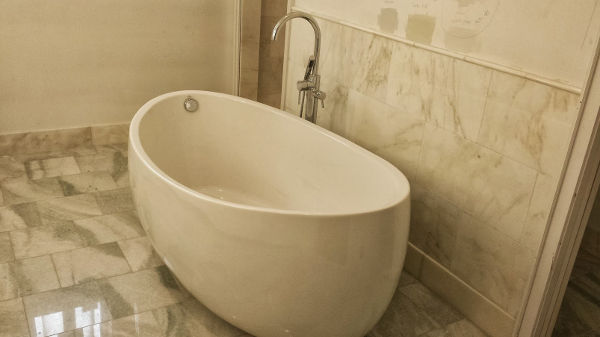 Bathroom Renovation
After decades of renovating bathrooms, we have encountered and overcome just about every complication that can occur. Whether they're related to plumbing, floor rot, or electrical features, we offer cost-effective solutions from project design to completion to give your bathroom the updated look you want. If your floor is old, damaged, or out-of-date, our flooring experts will remove and replace your bathroom floor tile and install beautiful new flooring. We're proficient in tile and stone, both preferred materials for the bathroom.
Our team can also do a complete redesign of your shower, tub, or both together. Looking for a frameless shower door or a posh jet tub? We'll get it for you. We'll also take care of the cabinets, hardware, backsplashes, lighting, and mirrors. No matter what work needs to be done, we can handle the job. We want you to be thrilled with your new bathroom.
Contact us, today, at (847) 553-5867 with any questions you have about tile flooring, tile installation, or shower installation and bathroom remodeling in the north Suburbs of Chicago. We look forward to hearing from you soon.
Our Service Promise
We know it's essential for you to have a beautiful bathroom that is functional, safe, long-lasting, and affordable. We offer you the best value for your money. This means we will provide the best materials for your bathroom, the most professional installation, and the highest level of customer attention and service. We welcome your questions and concerns. Our design experts are excited to show you what we can do with your space. A dream bathroom is a lot closer than you might think!